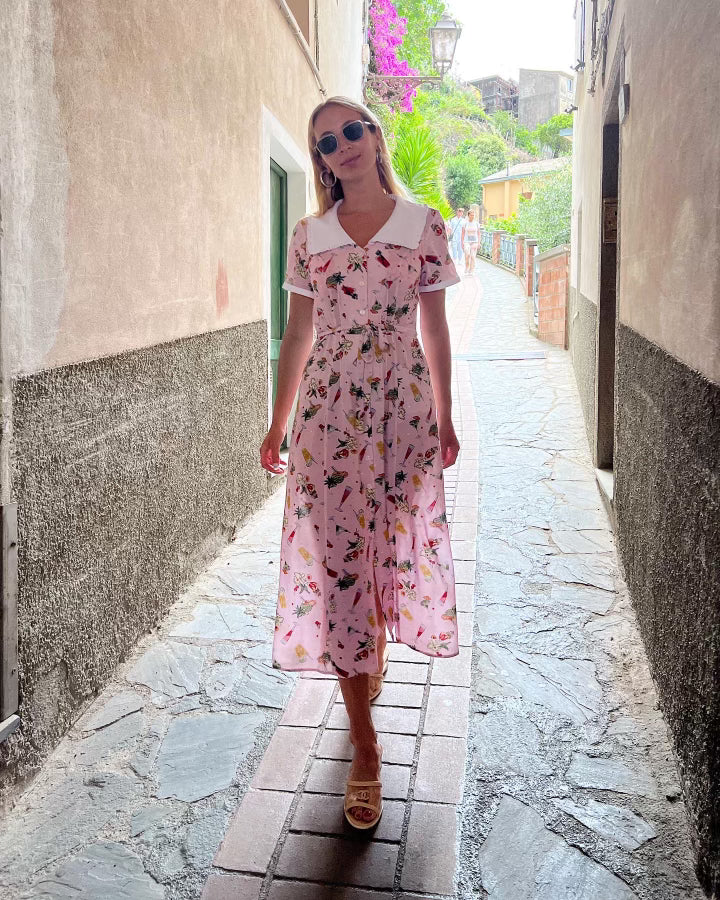 The HVN Story
It's no surprise I love a dress. I'm a bit predictable when it comes to my wardrobe. Year round, it's dresses. And more often than not, they're vintage – either found rummaging through my favorite shops in London, New York, and LA, or, if I'm being honest, stolen from my mum's wardrobe. My finds have always been great…. but never perfect.
In high school I would shop in dollar bins, making my selection based on print or fabric over shape or size. If the print caught my eye, I'd adjust the silhouette to fit my body. My collection started to grow, and my closet became a kaleidoscope of eye-catching prints. My selection eventually became my uniform, day in and day out. My pants-wearing friends appropriately coined the term "The Harley Dress."
I'd always had the idea of making my own dresses, but without giving any excuses here, it took me a while to get around to it. I had sketches of dresses in my mind that I could never find, prints that I'd designed in my head that never came to completion and countless hours spent online searching for the perfect pink gingham summer dress. My hunt for the picture-perfect cherry print cap sleeve dress never became a reality and hunting for that perfect light blue tea color ended in frustration. Finally I thought - I'll have a go at this myself.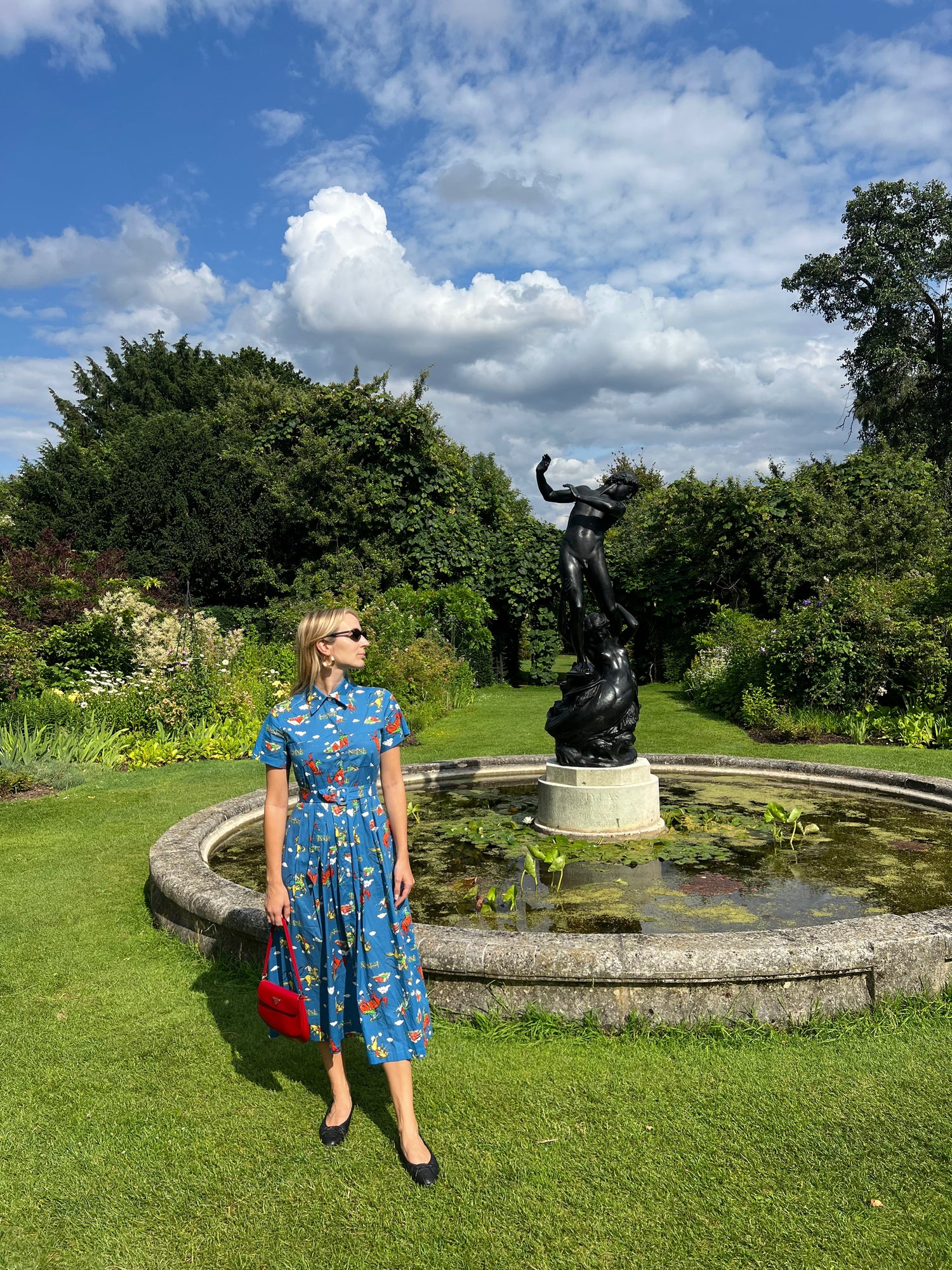 My goal was to make easy and incredibly wearable dresses inspired by my collection of vintage silhouettes and playful prints, but I wanted to give them a modern flair. I wanted to design the perfect dress you throw on when you have 5 minutes to get ready. These dresses are the ones I have always envisioned. They are your go-to pieces that make your life that much easier. Throw them on, grab your bag, and go! 
Each style comes in different prints and colors – I'm a print lover and I want to make sure that is woven into the DNA of my brand. The prints are inspired by the classic vintage motifs I have always loved and gravitated towards: ginghams, cherry prints, and florals. I update and personalize each print by adding an element of my personality (like hiding a subtle 'HVN' in foliage or adding a polka dot here and there). The dresses are personal, they're a labor of love, which is why I named my line after my initials 'HVN.'
The beginning of this journey has been exciting, educational, and emotional. I've learned a thing or two along the way when it comes to designing. Those ideas I had in my head require dedication, time, patience…. and a talented team who can take your dreams and make them a reality.
HVN was made for and inspired by all of you - the busy, effortless, and chic go-getters of the world. I hope you love the designs as much as I do. "The Harley Dress" has become your Harley dress.
Made with tender loving care,